Are you getting ready for the Halloween party? I must admit that this year I don't really feel the mood yet.. Halloween in South of France where we live now, is much less popular and not so much celebrated as it was in Canada, where we spent the last 3 years. We are in late October and the shops started directly Xmas decorations, skipping Halloween completely…
Anyhow, for those of you, who are ready to celebrate next week, I have some cool ideas for Halloween crafts for kids that you may make during the party or just before it. Some of the ideas you will find below can make awesome Halloween decorations. Have a look, pick the best you like and try it out!
If you want to see more ideas, go and visit my Halloween foods and crafts for kids board on Pinterest. If you like it, follow me on Pinterest to see all the new things I may find! If you want to pin the images below, please pin it from the original source or re-pin them from my Pinterest board. Hope you enjoy this awesome collection of Halloween crafts for kids!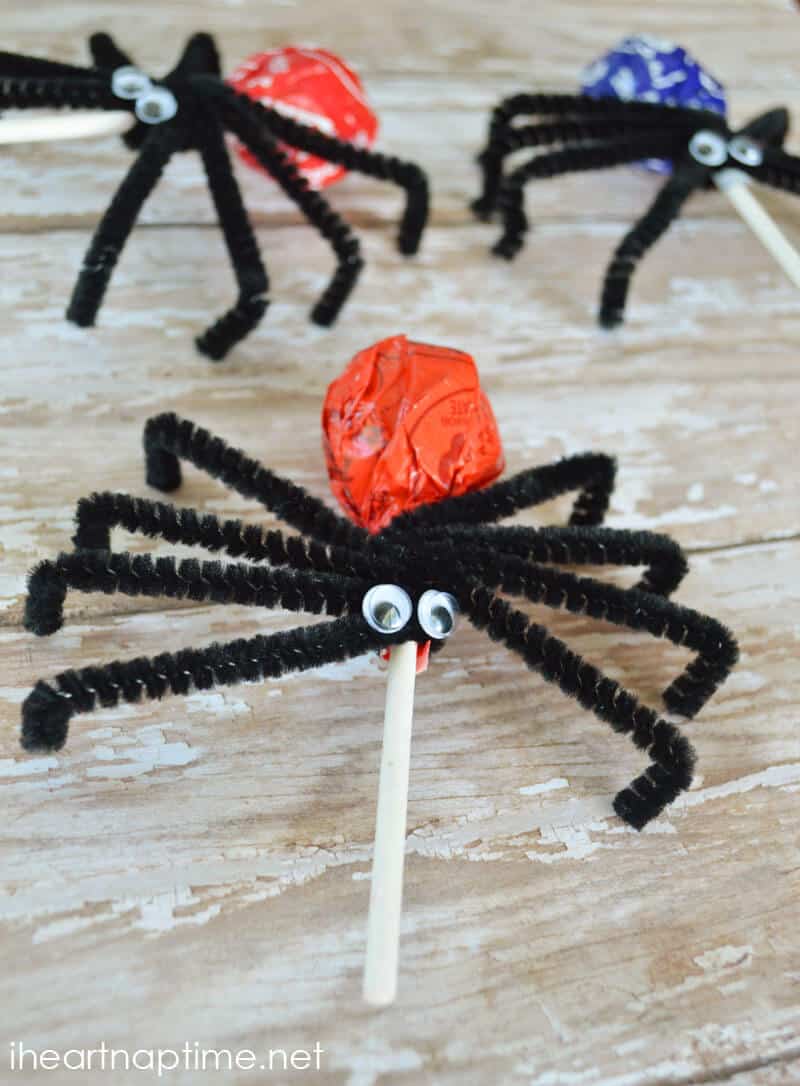 Flying Bats Window Silhouettes
Awesome Halloween crafts for kids