There is nothing better than a refreshing fruity popsicle for the hot summer days. Healthy and cold they are a perfect way to sneak some fruits into the little tummies. My daughter loves them and what is really amazing, she even likes the pops made out of fruits she is normally reluctant to eat. So the fact that they are mixed, frozen and presented on the stick makes miracles:)
That's why I love to experiment with different flavors and ingredients, sometimes adding a yogurt or cheese, sometimes just a juice. I have even found a great recipe for an avocado pops, yum! If you need some inspiring recipes, I have made this collection of awesome fruity popsicle recipes to share with you.
If you want to see more ideas, you may check my Popsicles board on Pinterest. If you like it, follow me on Pinterest to see all the new things I may find! If you want to pin the images below, please pin it from the original source or re-pin them from my Pinterest board. Hope you enjoy this collection!
Strawberry frozen yogurt ice cream pops
Blood Orange and Coconut Creamsicles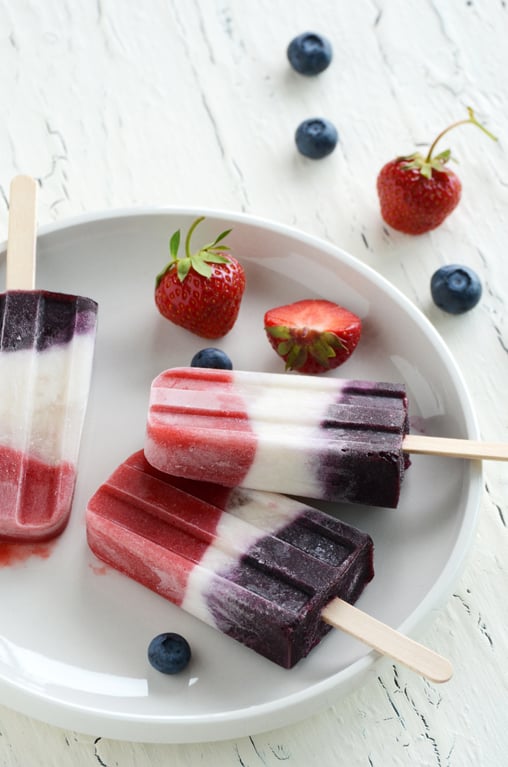 Watermelon Whole Fruit Popsicles
Raspberry Cheesecake Popsicles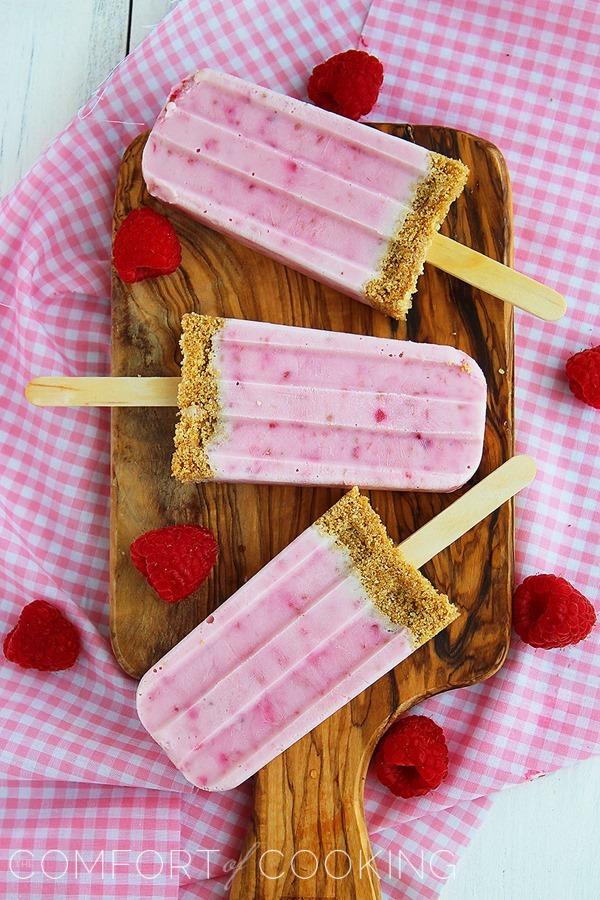 10+ refreshing fruity popsicle recipes